2Amsterdam
A second life and a more sustainable future for two large office buildings on the Zuidas.
Two large and obsolete office builiding on the north side of the Amsterdam Zuidas – formerly of AkzoNobel and Stibbe – have a new future. For owner Commerz Real we are redeveloping one tower into a high-end hotel. The adjacent building will remain an office building. The tower will be rebuilt and expanded. Due to the construction of the ZuidasDok, the entire complex will get a new parking garage.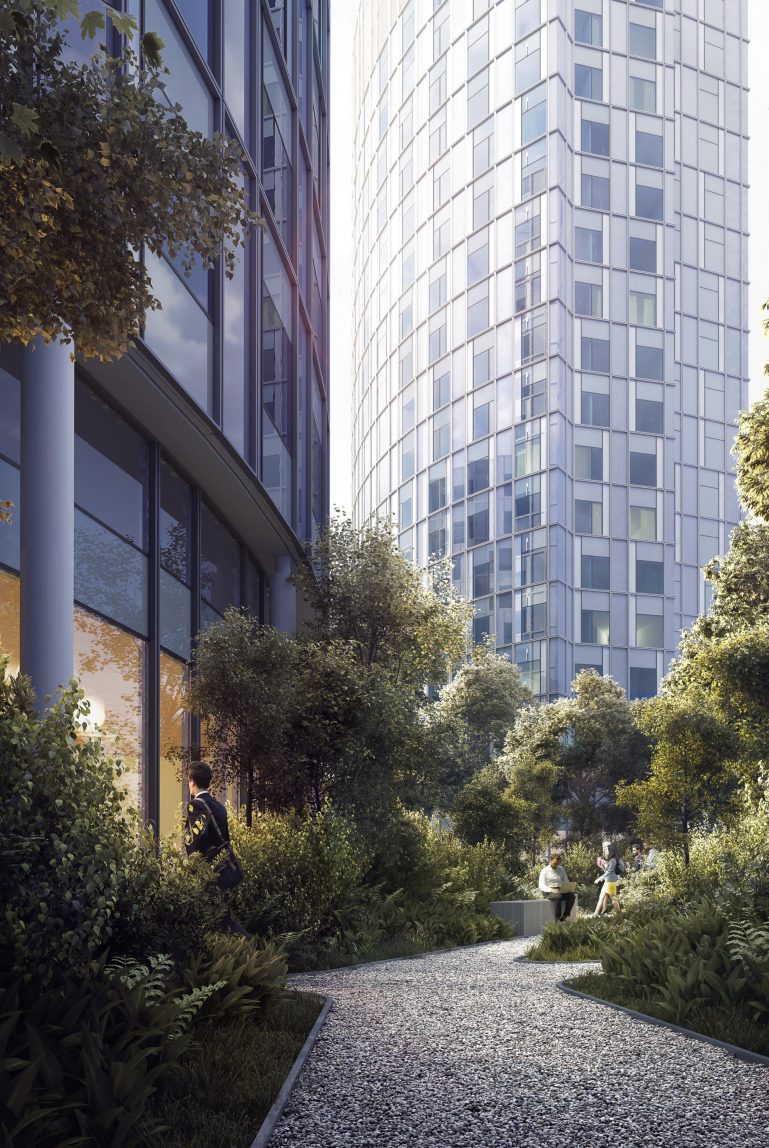 Architect

KCAP

Investor

Commerz Real

Status

Under construction

Location

Amsterdam
We will not just modernize the former offices and make them more sustainable. In this part of the Zuidas it is important to find a more human-centered approach. We are therefore transforming unattractive (semi-) public space into a green corporate garden. In addition, a sky bar and a pavilion with a high-end restaurant will add variety to the neighborhood.
"In this part of the Zuidas, it is important to find a more human-centered approach."